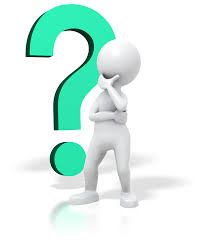 Myths of Doom and Gloom of Hiring a Multi-Op DJ Company Vs. A Single OP DJ company (At least these myths are shattered by Lights Out Entertainment)
"Your DJ will be a 'Cookie Cutter DJ' molded after the owner's image."
I can not tell you how WRONG this Myth is. Each of the DJs in the Lights Out Entertainment team has their own personality. After all, they are not robots. They have their own unique spin on music and different life experiences that make them who they are as people and entertainers. We all are similar in that we train our staff regularly with the latest wedding trends and have a uniform set of professional standards we all uphold.
"You won't get to know who your DJ is until your wedding day."
At Lights Out Entertainment, you will know who your DJ is when you say YES to your DJ.  You will work closely with your DJ from the time you sign a contract with Lights Out Entertainment all the way up to your Wedding Day.
"You Only Get an Amateur Djs if you hire a Multi-Op."
Lights Out Entertainment DJs all have years of wedding experience. Our stellar entertainers are just that – exceptional!  
"Multi Ops Send Djs out with sub-par equipment the DJ barely knows how to use."
Lights Out Entertainment has multiple setups for any situation, and not all gear is suitable for every venue.  Our DJs take pride in being proficient with their primary and backup setups and will be equipped with the appropriate setup for your venue.
"You won't get personal touches or quick replies from your DJ if you go with a Multi-Op."
Our focus is on our Couples and Clients.  We do our best to respond promptly at Lights Out Entertainment. It would be very unusual not to hear back from your DJ within 24 hours.  From the time you book, you'll have your Djs personal email and cell number, so getting in touch is quick and easy!
"They won't have a backup plan."
We have an on-call DJ available every weekend. This is something that a Single-Op can not provide you. If they are sick or injured, they will likely cancel on you. They have a "hope life doesn't happen plan," and that's it. In addition to a backup DJ being available, we also have systems in place so the backup can access pertinent wedding details if needed. We've been fortunate not to need our backups, but the added security is there if a need arises.
There are some untold benefits to hiring a Multi-Op like Lights Out Entertainment. We have something called combined experience. Usually, this does not mean much, but in entertainment, it means a lot. Simply put, we get to see more weddings per year than the 5 to 15 weddings some solo DJs do. We get to see 100's of weddings each year, all with their own special flair, and we can bounce ideas off of each other, fostering more creativity. We can internally discuss the industry and trends honestly and candidly that many single-ops cannot. This unique ability allows us to offer solutions, ideas, and unique concepts to add to your day.
You can believe the fear, uncertainty, and doubt myths some try to scare you with (F.U.D.), but it is merely a sales tactic to pressure you into booking. Perhaps you should be more scared that they don't have an entire team of professionals behind them?
Lights Out Entertainment is unique in many ways, so the above may not be true for all Multi-Op DJ companies. Contact us today to discuss the many ways we can help you enhance your big day!