Cold Sparks What Are They?
Cold Sparks are a special effect one of the most sought after additions to almost any event. The perfect special effect for Weddings, Sweet 16s, Bat/Bar Mitzvah, Proms,  and Corporate Events. If you are looking for that extra Wow, Pop, or Thrill this is one easy way to set your event apart.
Our Cold Spark machines help make amazing instagram first dance photos, or grand exit photos.  This add on is sure to get you all the attention in the moment, and later in your video and photos!
Cold sparks must be plugged in and require a power source, and are qued in the moment. Usually with 30 second to 1 minute bursts of indoor cold pyro that is completely safe and isn't hot to the touch at all.   The process in which they make the sparkler effect is actually extremely fine electrified titanium powder that is projected upwards in a controlled environment.  This is producing one of the hottest trends in weddings and special events for the 2020's.
Here is a recent article we wrote that dives deep into safety, permits, and insurance for cold sparks (if you are curious)
Cold Sparks Rentals
How this works
1. Reach Out and See if we are available for your event day.
2. Let us know the when, where, and how many cold sparks you would like.
3. We send out a Pyro Tech to operate the cold sparks for you safely. 
Our Cold Sparks are rentable for 350.00 per machine with a 2 machine minimum.  
You will need the special media which is a powder for each machine and that is 25.00 per machine. 
Delievery is 50.00 and that includes set up and tear down with in 1 hour of when you want the effect to be used. 
If you need the effect to be used more than once. For example once for a grand entrance, and then for the exit. You would need to order technican Idle time and that is 50.00 an hour. 
Ultimately most clients spend around 1500.00 on this effect as they opt for  the full effect and want 4 units. 
What you should know:
You need to make sure your venue allows cold sparks before reserving with us.
We will need a dedicated power source, these are power hungry. 
Cold Sparks can not be operated in the rain, and there is no rain delays
Our Pyro Techician will determine if where the cold sparks can be set up for everyones safety.
Stephanie and Abby Grand Exit / Sparkler Send Off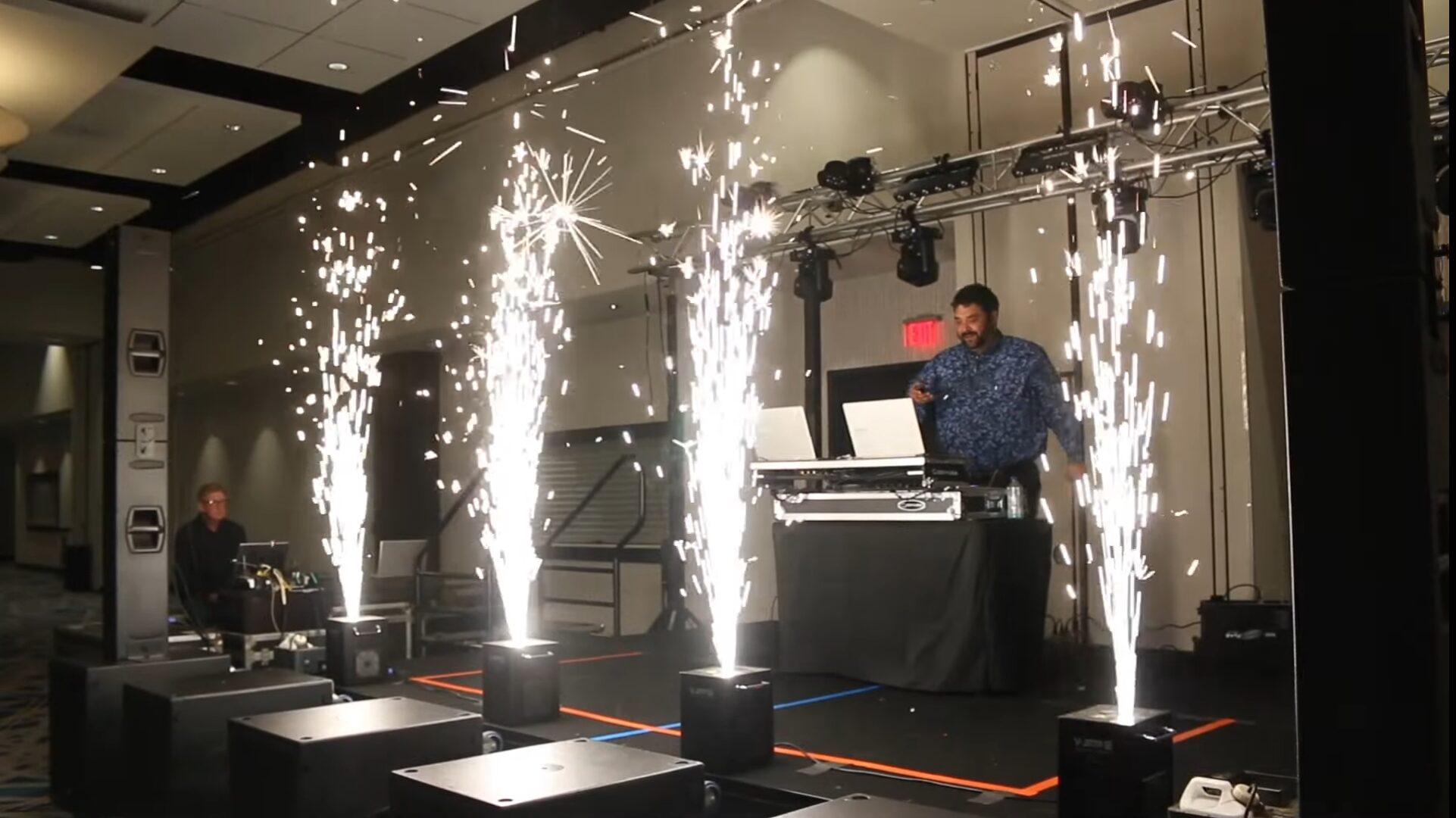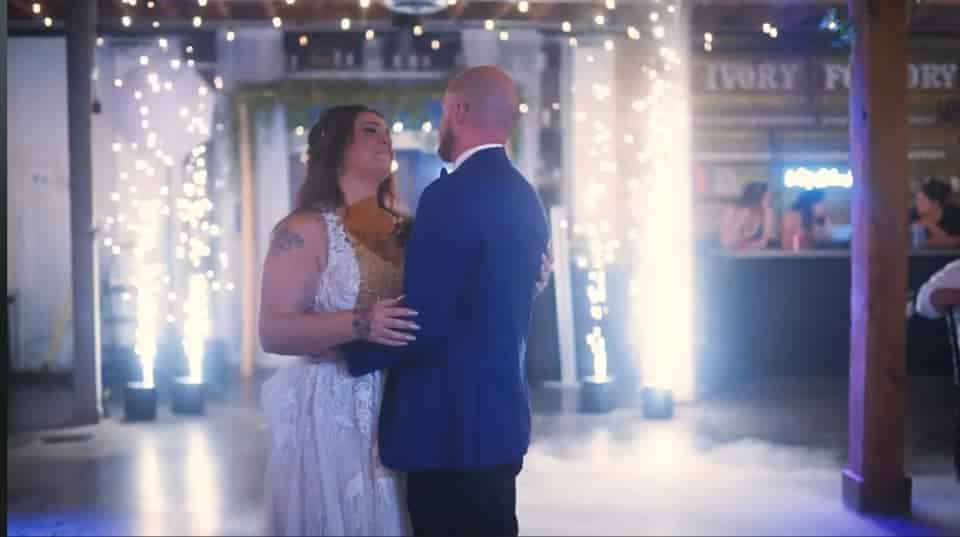 Above is a photo of Beth and Rich Waterman for their first dance using our amazing indoor cold sparks.
(tap on the circles below)
What Do You Need And Want For Your Wedding?