Zionsville Wedding DJs
Lights Out Entertainment is for those who love to celebrate and dance the night away with friends and family.  We DJ weddings for fun couples that want our DJs to take their celebration to a fun new level. 
Do you, your family, and friends know how to party with the best of them?  If so, you are in the right place, and we are excited that you are here. 
Wedding DJs To Partner With
We are here for you.
We understand this may be your first time planning a wedding or large event.
Every step of the way, we're here for you and yours. We make planning incredibly easy. We'll embrace your vision while listening to your concerns.
By addressing your needs, we can relieve any stress you might have, allowing you to relax and enjoy yourself on your day.

Lights Out Entertainment is different.
With our minimal fluff and maximum purpose, you can forget the cheesy one right after another line dance songs and cringe-worthy announcements.
We pride themselves on an classy-but-fun approach to DJ-ing.

Most importantly, we believe your wedding music should reflect who you are as a couple.
We happen to be awesome DJs.
You and your guests will have the time of your lives.
Your wedding day will be seamless and flow smoothly. Our past couples will say we are the best.
Just check out our flawless reviews everywhere online.
Our DJ Services
Lights Out Entertainment has played at every venue in Zionsville such as The Cardinal Room, The Ballroom, The Barn in Zionsville, Traders Point.
Our talented DJs can also provide wedding music anywhere in Indiana.  Our DJ team has got you covered.
Connect with us today and see for yourself why past couples and clients recommend us as one of the best wedding DJs in Zionsville, Indiana.
Step 1: Communication
You will have a conversation with one of our wedding DJs on our team. This will be the time to share your story, relay your vision, and ask all the questions. Doing so is the best way to ensure that you are connected with the DJ on our wedding team that is the best fit for you.
Step 2: Partnership
You are meeting your DJ in person or by Zoom video conference.  In the months and weeks leading up to your wedding, you will work closely with your DJ. By doing so, you will ensure you will have the wedding day you have always dreamed of.
Step 3: The Wedding Day
Your wedding day has come! Relax and have fun with your family and friends because YOUR DJ is there and everything is in place. We will play the perfect soundtrack for your special day. We guarantee it!
Real 

Happy
Indiana Couples
"DJ Jeffy T and Lights Out Entertainment went above and beyond to make every detail of our special day absolutely amazing… From start to finish it was memorable, spectacular, and one hell of a party. Thanks so much for everything!" (source: TheKnot)
– STEFAN K. – Zionsville, IN
"Best DJ in Indy, worked with us every step and kept the reception flowing both fast and slow exceptionally well. Best DJ I've experienced at a wedding and glad it was mine!" (source: Wedding Wire)
– MARCUS R. – Carmel, IN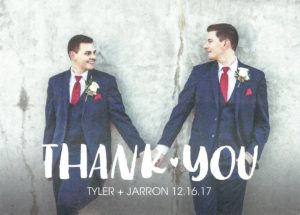 "Thank you so much for EVERYTHING! You truly went above and beyond our expectations as our DJ! We appreciate all the coordination you did with our photographers and officiant regarding the timeline…Thank you so much for all your hard work." (source: Card)
– JARRON AND TYLER – Bloomington, IN
Mike was exactly what we were looking for in a wedding DJ. He was super thorough and really got to know us as a couple. Because of that, he played exactly the kind of music that we wanted. He did a great job of keeping the energy high throughout the entire night…I can't say enough good things about our experience! I would recommend this DJ to anyone! (source Wedding Wire)
-JENNIFER K. – Kokomo, IN
"JT was awesome and so helpful from planning through the wedding day! He took the time to get to know us and our taste… he went above and beyond… He provided exceptional service and the music he played was absolutely perfect for each moment/mood!" (source: Wedding Wire)
– FARRAH T. – Westfield, IN
JT was super helpful the entire event and leading up to it. JT was very communicative leading up to our wedding and left us with no questions unanswered. JT handled children well and made the evening go smooth with no stress. I would hire him a million times over. (source: The Knot)
-JAMES W. – Greenfield, IN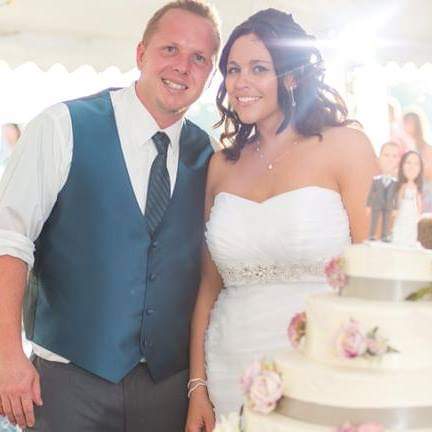 I used Mike as the DJ for my wedding. He did an amazing job! He was quick to respond when I had questions and I found him to be very helpful and informative…. We loved Mike and would recommend him for any event needing a DJ. His fun personality…We are very happy with our decision to use Lights Out Entertainment. 🙂 (source Google)
-Megan D. – Lafayette, IN
(tap on the circles below)